The Red Hook Winery wine bottle design
Wine bottle design for The Red Hook Winery
Art Direction
,
Graphic Design
,
Illustration
,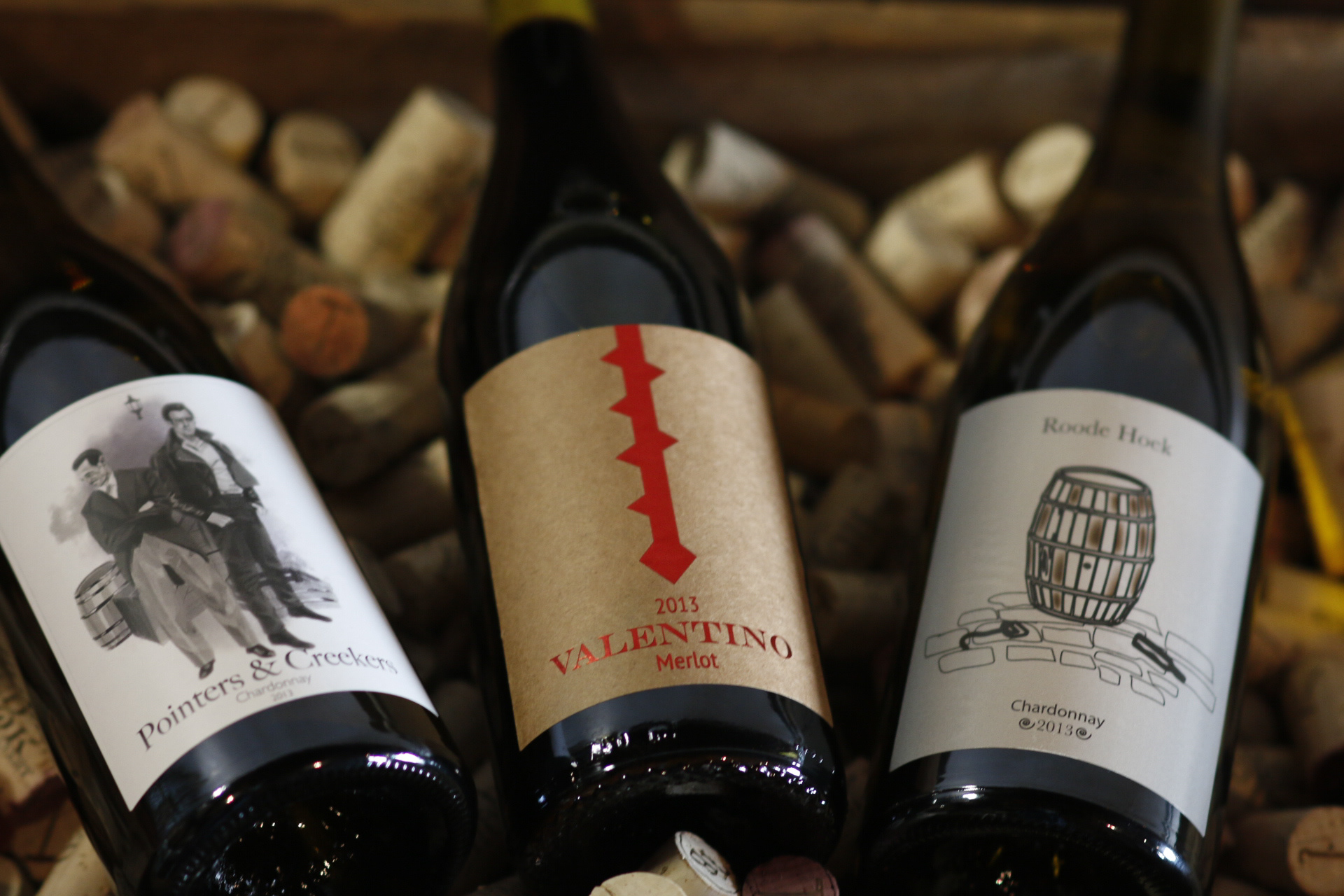 Art Direction + Label Design (Pointers & Creekers)
The Red Hook Winery creates wines specially crafted with a variety of local grapes, and aims to discover what New York means in liquid form. The Red Hook Winery has partnered with Red Hook Initiative to create three wines with labels designed by young adults from Red Hook, Brooklyn.
PROCESS
Our concept was to make a label that is historically significant to Red Hook, Brooklyn. The Digital Stewards and myself crafted, presented, and refined concept designs for the Winery, resulting in three new label designs.
RESULT
Valentino

, which adorns The Red Hook Winery's Merlot and pays homage to a famous pier in Red Hook.  

Roode Hoek

 refers to the original Dutch name for the neighborhood, while 

Pointers & Creekers 

is a nod to Red Hook's rival gangs, who formed alliances during the turn of the century in order to survive.  Available for purchase here